What Happened in August 2021
What did I do this month? Let's see.
Machine learning/data science
Polaris
Hardware hacking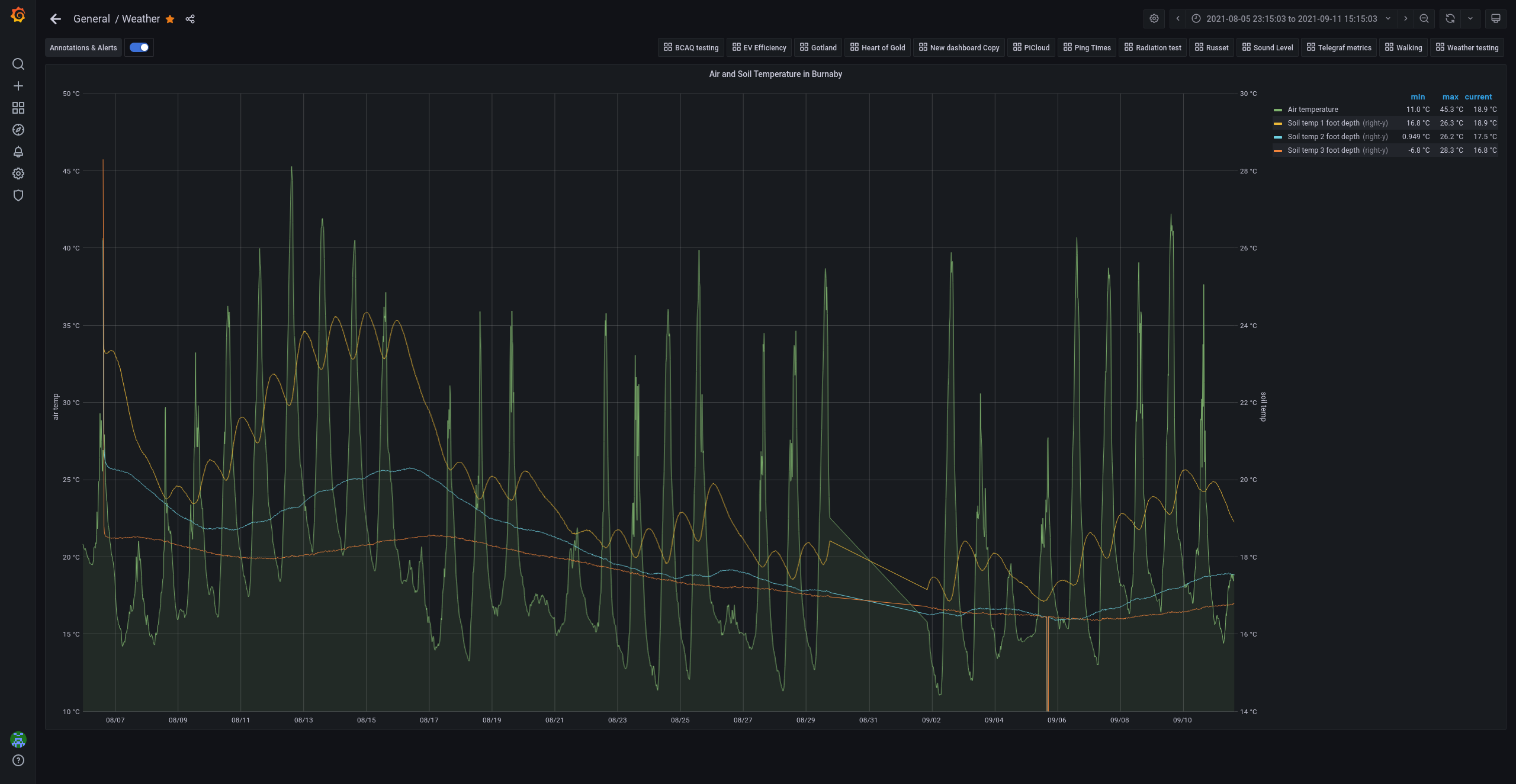 Note the dual scales – air temp (green shaded line) on the left, soil temp (yellow/blue/orange) on the right. Fascinating to see how the change in temperature is buffered at different depths.
Mapping/GIS
Nature/science
Climate emergency